Programme
The image below shows a condensed version of the conference programme.
Please click on the image to go to the full timetable listing on the conference Indico site.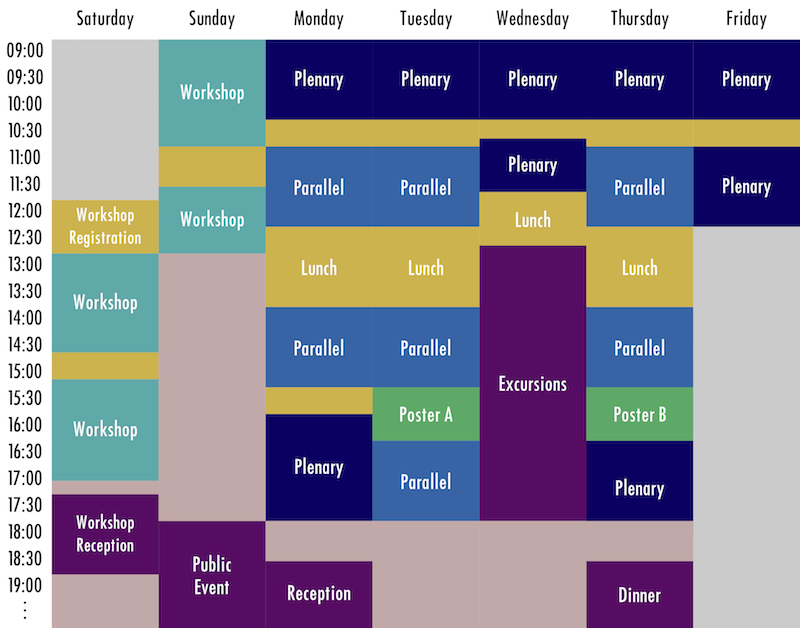 ---
ANNOUNCEMENTS
Group Photo
The Group Photo is now available.
Third bulletin
The third bulletin is now available.
Registrations
Registrations are now CLOSED.
Abstracts
The call for abstracts is closed. Refer to the submissions page for information regarding notifications and late submissions.
---
CONTACT