WLCG/HSF Workshop
The joint WLCG/HSF workshop will be held on the campus of the University of Adelaide, November 2-3.
Saturday November 2nd : Registration at 12:00.
Sunday November 3rd : Commences 09:00.
The Braggs Auditorium, University of Adelaide (E11 on the campus map available
here
).
Please see
this link
for more information.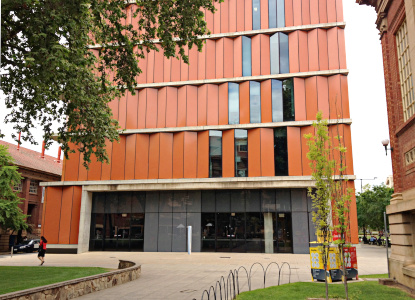 Above : Braggs Building, with the entrance to the Auditorium lobby on the ground floor. The viewpoint is between the Barr Smith lawns on the left, and the Barr Smith library on the right, looking east.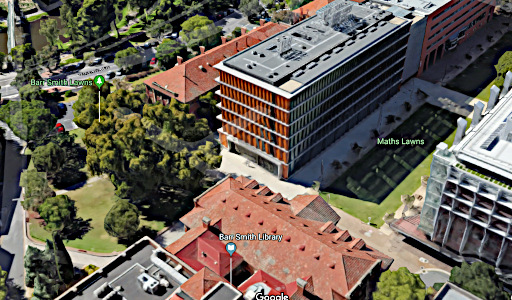 Above : Aerial view of this region of the campus (looking north-east), with the Braggs Building entry in the centre.

---
ANNOUNCEMENTS
Group Photo
The Group Photo is now available.
Third bulletin
The third bulletin is now available.
Registrations
Registrations are now CLOSED.
Abstracts
The call for abstracts is closed. Refer to the submissions page for information regarding notifications and late submissions.
---
CONTACT